Omeprazole is part of the proton pump inhibitor (PPI) class of medicines.(1) Although these medicines do not fall into a national target group for medicines use reviews (MURs),(2) they are a widely prescribed medicine.
PPIs work by inhibiting gastric acid secretion by blocking an enzyme system (the proton pump) of the parietal cells in the stomach.(3) These drugs are rapidly acting and provide control of gastric acid secretion with once daily dosing.
The gastric acid formation process is dose dependent and provides for highly effective inhibition of both basal acid secretion and stimulated acid secretion, irrespective of stimulus.
What is omeprazole used for?
Omeprazole has a wide range of therapeutic uses, mostly for gastrointestinal disorders related to stomach acid. Omeprazole is used to manage gastric (stomach) ulcers, duodenal (intestinal) ulcers, and gastro-oesophageal reflux disease (GORD).(4)
The drug is also used with antibiotics as part of the 'triple therapy' treatment regimen for Helicobacter pylori infections. H. pylori is an infective bacterium that causes increased gastric acid secretion in some cases, which in turn increases the risk of mucosal ulceration.(4) Find out more about H. pylori in Update Module 1881 Helicobacter pylori infection: management and counselling.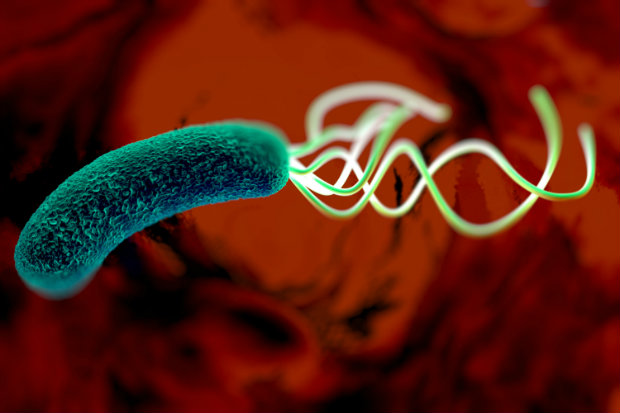 Omeprazole is also used for the prevention and treatment of ulcers related to the use of non-steroidal anti-inflammatory drugs, such as ibuprofen and naproxen.(4)
More niche uses of this medicine include reducing the degradation of pancreatic enzyme supplements in patients with cystic fibrosis and controlling excess acid secretion in Zollinger-Ellison syndrome.(4)
What could you discuss during an MUR?
The dosage and duration of treatment for omeprazole varies greatly depending on the indication for treatment and the age of the patient. It is important that the patient is aware of why they are taking this medication, the dosage instructions, and for how long they will continue to use it.
Doses can be taken with food or on an empty stomach,(5) although some suppliers say the preference is to take the medicine without food.(6) The National Institute for health and Care Excellence (Nice) Clinical Knowledge Summaries recommend that for cases of proven GORD, doses should be given 30 minutes before breakfast and (if needed) 30 minutes before the evening meal, to provide optimal control of gastric pH.(7)
All oral omeprazole preparations are formulated as modified-release dosage units (gastro-resistant capsules and tablets), therefore particular care is needed in terms of how they are taken. They must be swallowed whole with a small glass of water, and not crushed, sucked or chewed. Gastro-resistant tablet preparations contain coated pellets, which stop the medicine from being broken down by stomach acid. It is therefore important not to damage the pellets.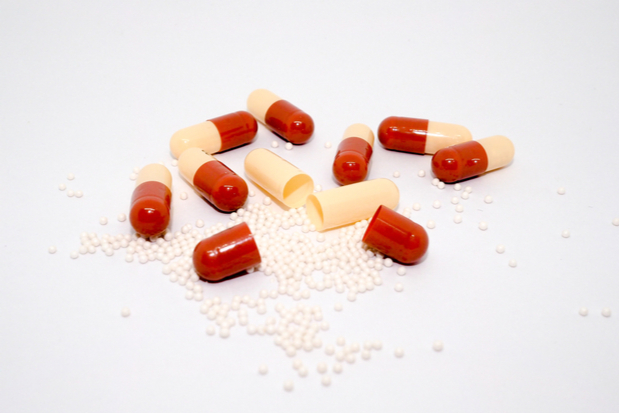 For patients who do have swallowing difficulties or receive their medication via an enteral tube, some preparations can be suitable for use – consult the summary of product characteristics for further information. For example, Losec MUPS tablets can be dispersed in water, or mixed with fruit juice or yoghurt.(4)
If your patient forgets to take a dose, they can take it as soon as they remember it. However, if it is almost time for their next dose, they should skip the missed dose – double doses should not be taken to make up for a forgotten dose.(8)
Precautions with the use of omeprazole
The Medicines and Healthcare products Regulatory Agency (MHRA) issued a drug safety update in 2015 about a very low risk of developing subacute cutaneous lupus erythematosus in patients taking PPIs, including omeprazole.(9) This is an inflammatory condition associated with inflammation of the joints, skin and other organs. It can occur weeks, months or years after exposure to omeprazole. Patients should be advised to seek medical attention if they develop skin lesions (especially on sun-exposed areas of the skin) accompanied by joint pain.(10)
Studies have shown that omeprazole can increase the risk of fractures. Patients at risk of osteoporosis should maintain an adequate intake of calcium and vitamin D, and if necessary, receive other preventative therapies.
Severe hypomagnesaemia has been reported in patients treated with omeprazole. It is particularly common in patients on prolonged treatment or who take digoxin or drugs that may also cause hypomagnesaemia (eg diuretics). Warning signs include fatigue, tetany, delirium, dizziness and heart rhythm problems.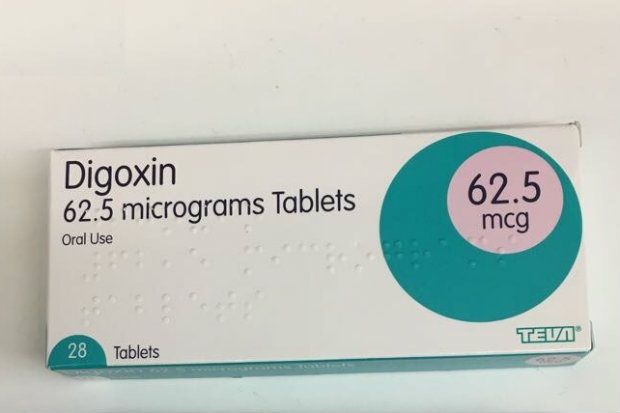 Side effects of omeprazole
Common side effects listed in the British National Formulary (BNF) include:(3)
abdominal pain
constipation
diarrhoea
dizziness
dry mouth
gastrointestinal disorders
headache
insomnia
nausea
skin reactions
vomiting.
Prescribing considerations
Omeprazole is not known to be harmful when used during pregnancy and breastfeeding.(3)
Doses greater than 20mg are not needed in patients with hepatic impairment.(3)
Omeprazole should be prescribed at the lowest effective dose for the shortest period; the need for long-term treatment should be reviewed periodically.(3)
Patients who are taking omeprazole and subsequently need an endoscopy should stop taking it least two weeks before the procedure. This is because omeprazole can mask the symptoms of upper gastrointestinal malignancy.
Interactions
Omeprazole interacts with several high-risk drugs; consult the BNF if the following drugs are being taken by a patient who is prescribed omeprazole:(3)
Digoxin – small increase in digoxin levels
Warfarin – occasionally increased effects
Methotrexate – reduced excretion
Phenytoin – increased effects
Azole antifungals – reduced absorption
Clopidogrel – reduced antiplatelet effect
HIV medications – consult the HIV Drug Interactions Checker.
Further reading
References