The British Pain Society estimates that almost 10 million people in the UK suffer pain every day. There are a variety of over-the-counter (OTC) products available that contain codeine, all marketed for different forms of pain. However, like all opiates, their usage can lead to addiction. As the gatekeepers to codeine items, pharmacies are well placed to identify codeine misuse.
This misuse appears to be on the rise. The number of codeine-related deaths in England and Wales from 2008-18 almost doubled. As a result, the government decided in April that all opioid painkillers would carry prominent addiction warnings.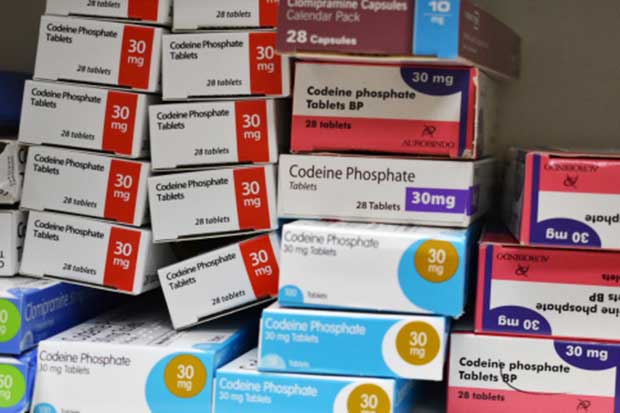 Pharmacy staff suggest this is a public health issue. A survey of pharmacists, assistants and pharmacy technicians on the misuse of codeine in the UK, Republic of Ireland and South Africa, published in the Substance Abuse Treatment, Prevention, and Policy journal in March 2018, concluded that the majority of participants across all three countries view codeine misuse as a problem among their patients.
However, Roz Gittins – director of pharmacy at addiction charity Addaction (pictured below, centre) – tells C+D that we still don't have a clear picture of the number of people who have problems with codeine. "We have seen an increase in people seeking help and support in recent years, but it's difficult to estimate, in part because of a lack of joined-up data systems."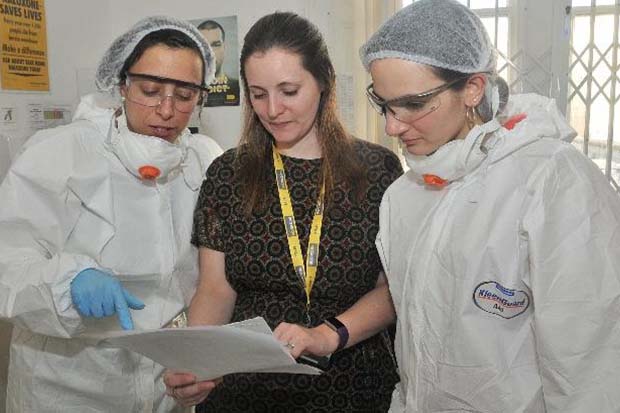 Although codeine is thought of as being less addictive than other opiates, it still needs to be taken with caution. It has its uses in acute pain relief, but it can only be used for three days before tolerance to the steady dose occurs.
Patient stockpiling
Because dependency and withdrawal can feel very unpleasant, Ms Gittins says there are warning signs that can indicate to pharmacy staff that a customer might be having issues with codeine misuse.
"People may be worried about running out of supplies, so stockpiling is something to look out for," she says. "Other things include frequent requests for OTC purchases, emergency supplies and reports of lost prescriptions or running out of supplies early."
Sometimes people may present as being intoxicated, but it's also important to look out for red flags, such as unexplained injuries due to accidents or falls. Pharmacy staff should also be wary when customers have exactly the right change for the product, despite claiming it's "the first time" they are using it, she says.
Physical symptoms
Physical symptoms of addiction include drowsiness, constipation, nausea, vomiting and confusion. Codeine formulations may be manipulated; for example, by 'cold water extraction'. This is when a patient extracts the codeine from other substances it has been mixed with, like paracetamol, using water. Drinking the solution can lead to excessive amounts of magnesium being ingested, causing diarrhoea.
Emma Davies, chair of the Primary Care Pharmacy Association pain group (pictured below), says codeine misusers present at pharmacies in different ways. The main thing is for staff to be "vigilant", she says. "Some might appear agitated or uncomfortable if questioned [or show] changes in appearance or personal hygiene. Others might present completely normally."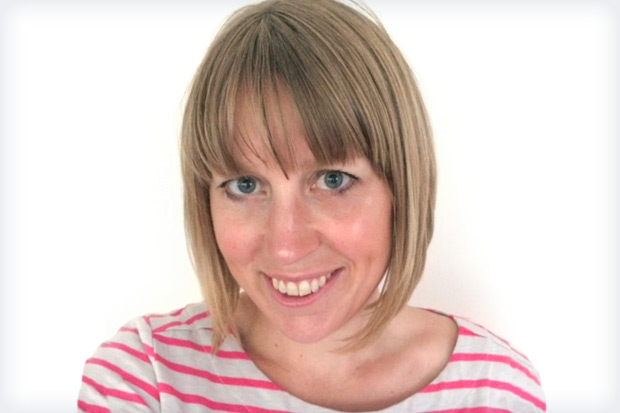 Broaching the subject
Many of these patients will not identify that they have a problem or may feel there is a stigma attached to seeking support. If all the signs point to a customer misusing codeine, pharmacy staff must know how to begin the conversation.
Kyle Hepburn is superintendent pharmacist at Tout's Pharmacy (pictured below, with branch manager John Digman) in Street, Somerset, and an independent prescriber. His pharmacy won a 2019 C+D Award for its substance misuse service.
It rents out a purpose-built clinic and office space above the pharmacy to a drug and alcohol support initiative called Turning Point. Open five days a week, the service enables care from the assessment and prescribing stage through to dispensing, all under one roof.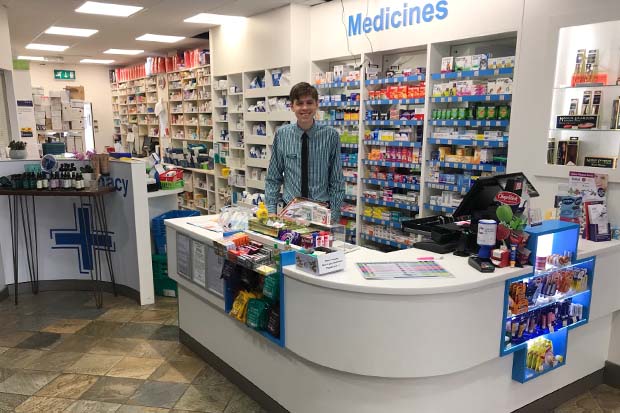 Mr Hepburn (pictured below, second from the left) says that although every pharmacy is probably aware of patients who come in regularly to buy OTC codeine, staff must be wary of broaching the subject in case it pushes them to go elsewhere.
"I wouldn't automatically refuse a sale," says Mr Hepburn. "At least if the customer keeps coming in, I can keep tabs on them. If I talk to them about repeated purchasing, it turns out that quite often they didn't realise they could be addicted. They don't think of themselves in that way, because they are buying their medicines from a pharmacy.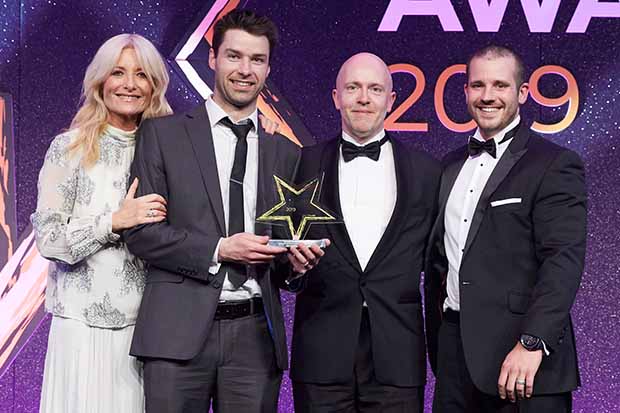 "Having an open conversation means not judging the person, but making them aware that [addiction] is not a shameful thing and that there are other medicines available, plus positive interventions such as Turning Point (whose clinic is pictured below), which can help."
These conversations are a chance to give important harm reduction advice. Ms Gittins says this can include adverse effects from combination products, such as paracetamol and ibuprofen, from which patients can overdose. The increased risks when taken with other substances, like alcohol and take-home supplies of naloxone, should also be considered, she adds.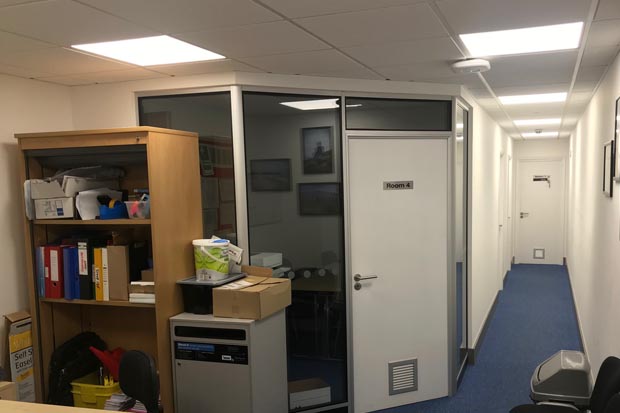 Early interventions
Pharmacy teams who are on the ball can intervene before codeine use gets out of hand. Ms Davies says: "It would be good to think that a pharmacist genuinely oversaw the sale, but we know that due to the demands on staff it isn't always possible to be as vigilant as would be ideal. Pharmacy staff should be providing advice with every sale, checking the indication, other medication or conditions and advising appropriately."
Ms Davies points to the organisations you can talk to if you are concerned about the impact of a patient misusing codeine. Pharmacy staff can report concerns to a local controlled drugs accountable officer; contact social services if there are child protection concerns; or request advice from the police if there are signs of illegal activity.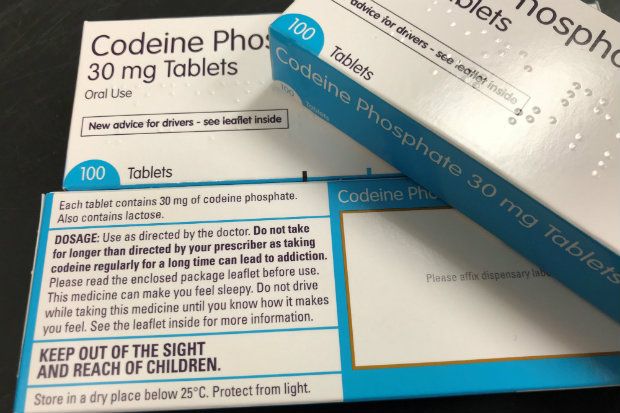 All staff should be able to signpost patients to appropriate support services and help them understand why they need this help. They have "a key role to play in managing codeine misuse, given that we are able to sell, dispense and prescribe this medication", says Ms Gittins.
"But pharmacy counter assistants, dispensers and pharmacy technicians have just as much of a role in identifying problematic use and raising awareness. Local drug treatment services should be able to support those in need, as well as their loved ones, who often require help and advice too."
Along with Addaction, she points to services including Opioids Aware, the Centre for Pharmacy Postgraduate Education packages and the Royal College of General Practitioners factsheets. Ms Davies recommends NHS online resources on substance misuse and the talktofrank.com website.
"People don't choose to develop misuse," says Ms Davies. "It's normally down to a series of complex, often traumatic, events. Those people deserve the opportunity to be heard and supported."
How can pharmacy staff sell codeine responsibly?
Codeine OTC sales are restricted to adults over 18 years, one pack per customer and a maximum of 32 tablets, for either effervescent or non-effervescent forms.
The summary of product characteristics for codeine says the drug should be used at the lowest effective dose for the shortest period of time. It can be taken up to four times a day at intervals of not less than six hours.
The maximum daily dose should not exceed 240mg on prescription. OTC preparations contain lower doses of codeine.
Duration of treatment should be limited to three days, at which point patients still experiencing pain should be referred to their GP.
Taking codeine for more than three days may lead to addiction, while prolonged use can also result in tolerance to the drug developing, making it less effective.
By the time a patient realises they have a dependency problem, they require an arduous weaning programme – sometimes involving daily doses of methadone – to reduce or stop their medication.