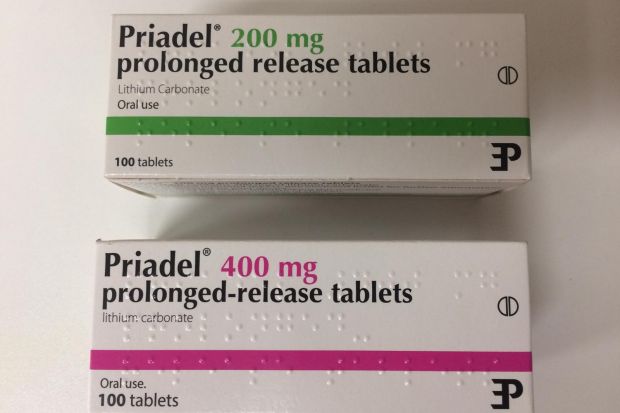 Lithium is used as a mood stabilising agent for the treatment and prophylaxis of mania, bipolar disorder and recurrent depression and can help to reduce aggressive or self-harming behaviour.(1,2) Lithium is also occasionally used off-label to treat cluster headaches.(2)
What is the mechanism of action?
The exact mechanism of action is unknown but it acts in the central nervous system, stabilising mood.(3)
What forms of lithium are available?
It is available as lithium carbonate in immediate- or modified-release tablet form and as lithium citrate in liquid form.(1)
There is a difference in bioavailability of the various lithium carbonate tablets, so it is important that it is prescribed by brand to ensure that a consistent serum lithium level is maintained, as this drug has a